History of CFT
At first, I was not connected to CW, I was more connected to SSB, DX etc ... However, if you want to do Dx in SSB, you have to put means (Tower, rotor, beam, amplifier etc.) And when we do the count, it's very expensive, so I took a different direction.
Knowing three op (ON4LEX - ON4KML - ON4LFO) who were passionate about CW I got the CW virus, too. I decided to learn telegraphy which allowed me to contact distant countries (DX). I learned telegraphy in a few months, it was not easy at first but I spent from 30 to 40 minutes per day.
Birth of CFT (Francophone Club of Telegraphists)
After a period of reflection and study I went back to work and I founded the Francophone Telegraphist Club, which officially opened on December 13th, 2002 with the allocation of the club call ON5CFT by the BIPT (licensing auhtority).
To make our activities known, I made a first website, it was a start. However, I wanted to achieve something perfect (not the case for the first site) I created a second site more elaborate and closer to CW enthusiast. The URL is http://www.on5cft.be that I invite you to visit.
The purpose of the site on5cft.be
Provide CW training to anyone who requests it, I have spent hours and hours on VHF QRG 144.100 MHz CW to train several op, they all have succeeded and became CW op.
to promote activity on the bands
to perform activities in QRP (up to 10W).
Now I'm going to focus on outdoor activities.
The CFT is also a member of the EUCW
you will have all the information available on the site www.on5cft.be, antenna testing, sked, CW traffic, training ... etc ... on the site.
In telegraphy you will make contacts that you will never do in SSB. CW is also useful for disaster relief. Consider that during a disaster nothing else works (gsm, telephone, internet) and electricity is cut. Only CW will do a good job in adverse conditions.
With Telegraphy, it is possible to provide Cw links over very long distances with a trx powered by a car battery.
I have two Amateur Radio licenses,
ON4LDL which is my personal call
ON5CFT which is the call of the CFT (www.on5cft.be), there are currently 250 members
Equipment
The station is composed of different transceivers
Tentec Orion II which is the top of the top in CW
An Icom IC775DSP that I repaired and put in perfect working order
Palstar that I use on the lower bands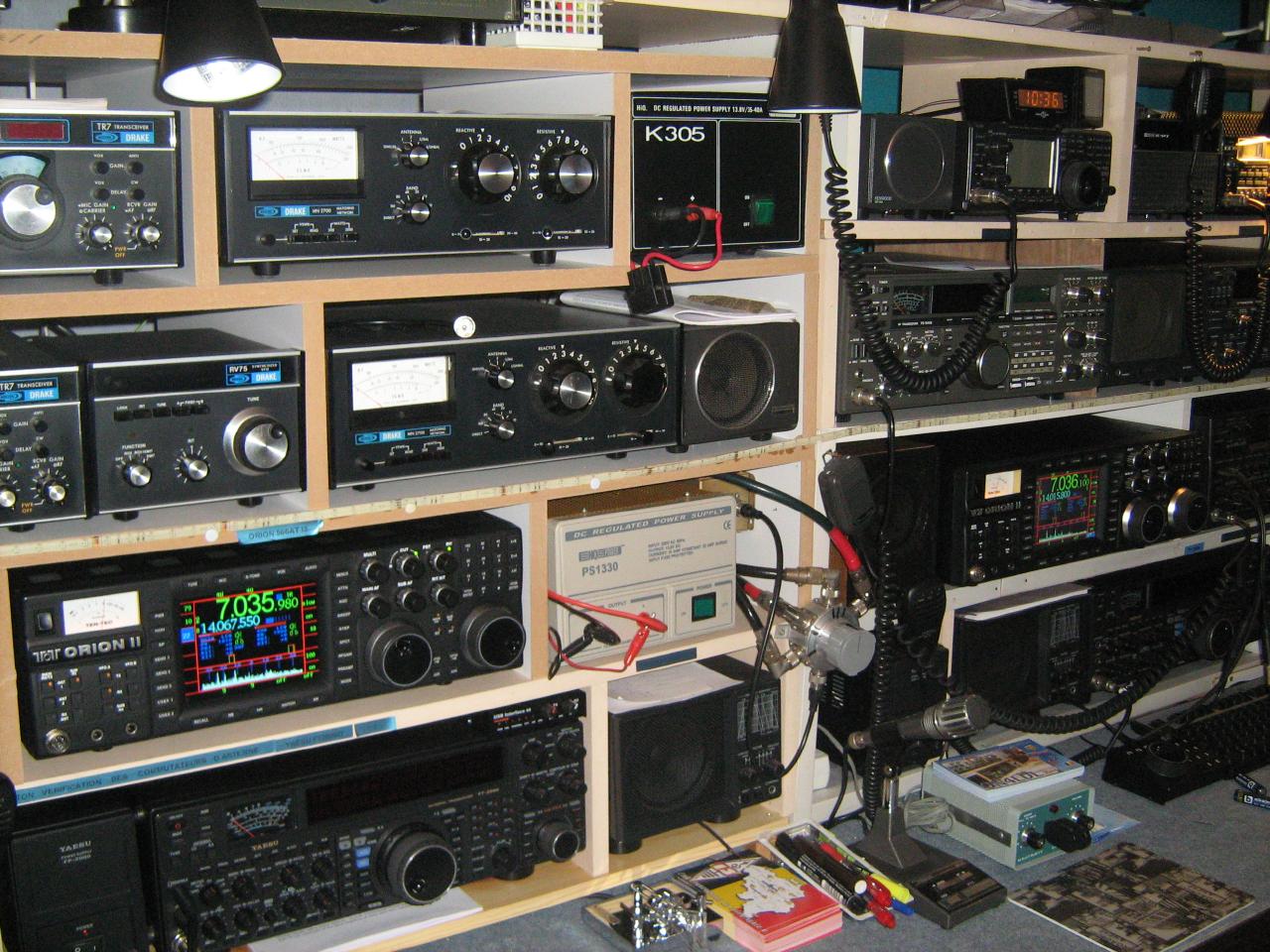 I have several antennas:
Delta loop of 84 m for low bands
Vertical home made 15 m + 10 with ground radials for DX (elevation angle 4°) ideal for long distance
Beam MA5B from Cushcraft ideal for Dx in CW
CW Keys
1 key MFJ - 564B
2 Keys Bencher (twin paddle)
1 Key Kent daddle
1 Key Kent single lever paddle
The list of CFT members is on the website and is updated regularly. For your information membership is totally free. I hope to contact you soon in CW
73 of on5cft
ON4LDL / ECM / CFT - Member of EUCW